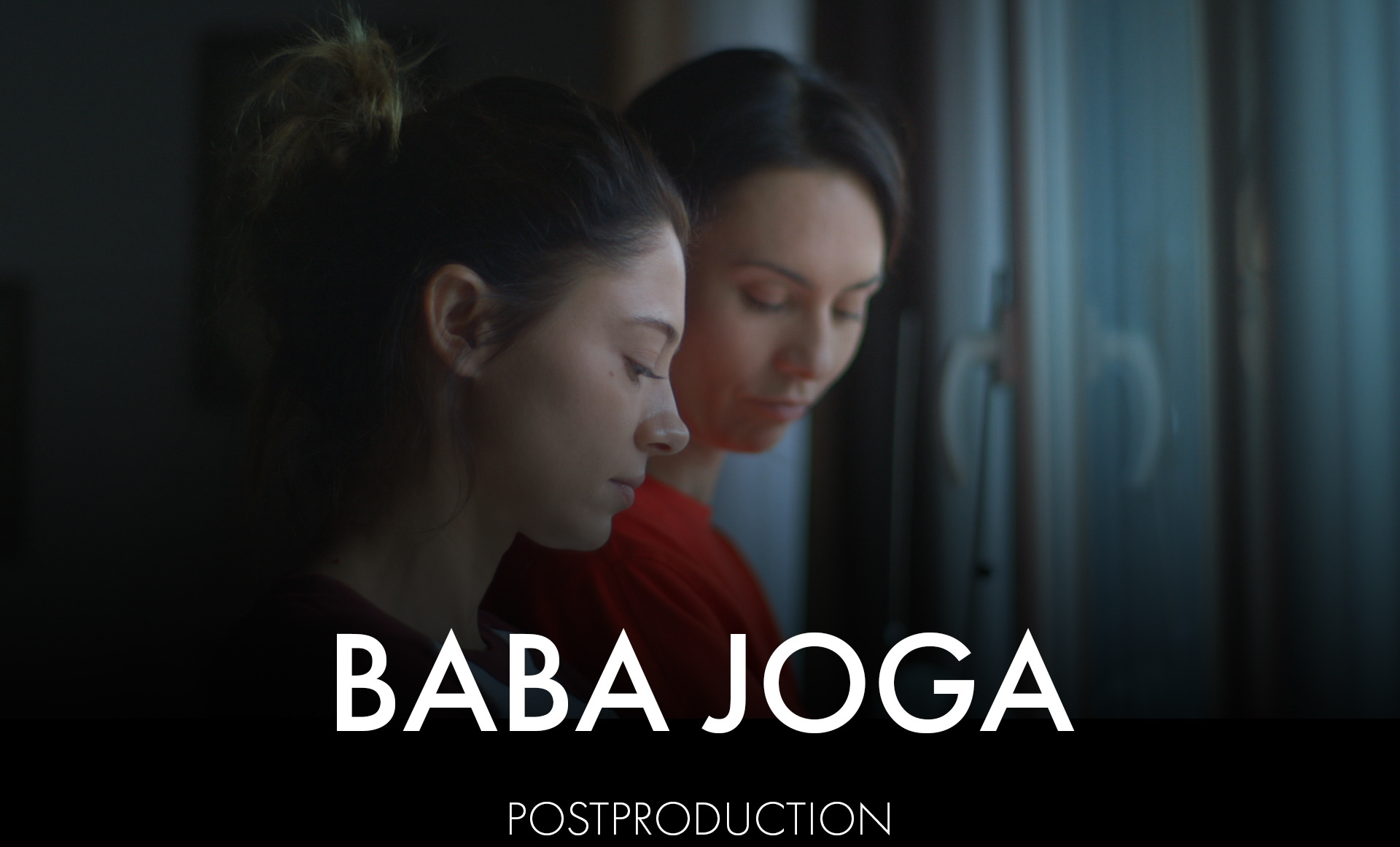 "Baba Yoga" is a short film directed by Michalina Przewdzing. It tells a story of Dorota, a young mother who works in a library. She lives in a small town which seems to be as asleep as she, her husband and their dreams are. One day Wiola the yogi appears, waking them up and disarraying their lives.
Moviematic was responsible for the postproduction on the movie. The work included the editing, color grading and VFX.

The editing was done in Premiere Pro CC.

 The first asse

mbly cut, based on the script, was almost forty minutes long. During the editing process some scenes were 
rearranged and some were
 completely deleted to achieve
 the fi

nal running time of thirty min

utes.

The film is a character study so the performances were very important. Some of the dialog scenes were broken down into the line strings where we would have all the line readings for each line in the script broken down by wide shots, mediums and closeups.

Everything was organized so we could sort material by shot sizes, best takes etc.


There were several vfx shots in the whole movie, ranging from simple rotoscoping and frame cleanup effects to more complex shots involving particles compositing. VFX were also used for performance enhancements, helping with shot continuity.
Mocha for AE was used for more complex shots.


The movie was shot with two camera

s, Blackma

gic Ursa and Canon C300. Those two cameras were then matched in Davinci Resolve using ACES color management system.

Film grain from FilmConvert plugin was used as one final touch, to give the movie a more gritty feel.